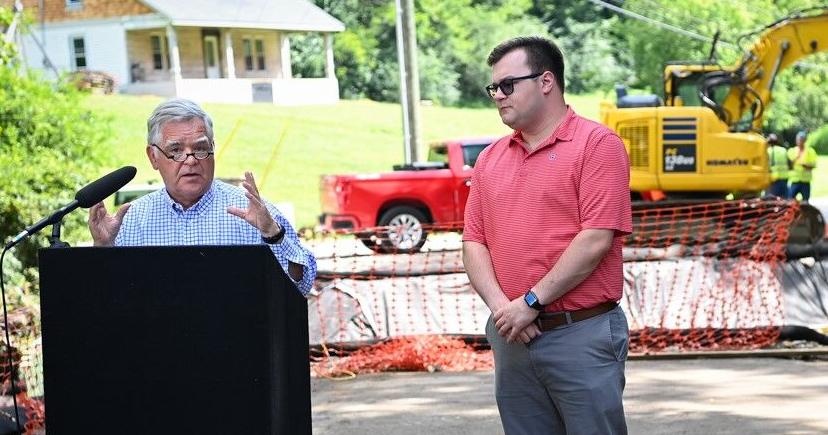 Metro launches a neighborhood project monitoring tool | Metro government
The curiosity of Nashville residents has helped create a new tool created to offer residents the ability to keep tabs on the city's infrastructure projects.
Mayor John Cooper, District 10 Metro Board Member Zach Young and the Nashville Department of Transportation presented the Neighborhood Improvement Tracker at a press conference Wednesday.
The tracking watch updates for community safety, education, infrastructure and neighborhood projects.
"Any capital project," Young said. "That means anything we do that costs over $50,000 and has a lifespan of 10 years or more will be on this map for people to see. The cost and progress of the project and the department responsible for it.
Davidson County currently has nearly 800 such capital projects underway, representing approximately $3.3 billion in work.
"A lot of times projects and taxpayer dollars are spent that people might not see or realize, because it might be improvements to our sewer system, underground and not visible," Young said.
Young said he thinks the tracker can help voters like a who called to ask about the progress of work on Brick Church Pike and related road closures.
"People have to take detours and they're wondering how long that's going to be," Young said. "They don't mind taking a detour because they know it's something we need to replace. … It allows me to be able to look at things to help voters and then allows voters to able to research it for themselves and see what else is going on in the neighborhood.
"People in my area, we often feel overlooked," he added. "We see all these shiny new projects happening in other parts of the county, like downtown. We might get a little jealous of how much money is being spent, but it lets us see, here's where Metro is spending money and what they're doing in our area.