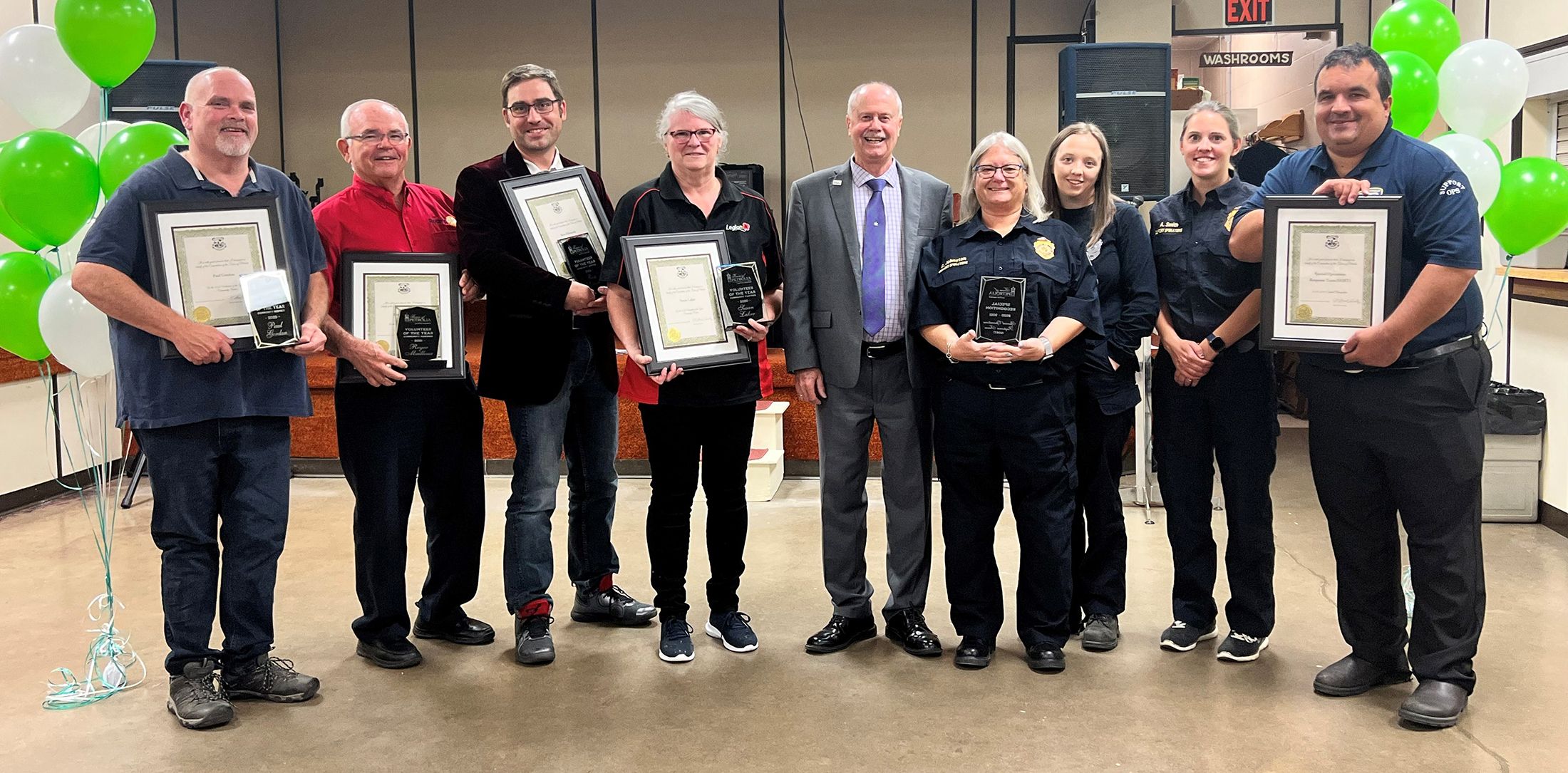 Mayor of Petrolia honors community volunteers
Content of the article
Petrolia's best and brightest volunteers were honored for their service at a September 29 town hall dinner.
Content of the article
Ninety-five people attended the annual City Volunteer Appreciation Dinner at the Petrolia Legion.
A number of service club members, municipal committee members, Victoria Playhouse Petrolia volunteers and others were recognized at the event. Mayor Brad Loosley presented Volunteer of the Year honors to four individuals, while presenting special recognition.
Community partner Susan Laker won one of the prizes. Laker was honored for her work with the Royal Canadian Legion Br. 216, the Ladies Auxiliary of 216, her work with the Petrolia Lions Club, her role in supporting Christmas Lunch for All, and her support of Bacofest.
Paul Gordon was honored for his contributions to the Community Services Advisory Committee, his volunteering for town events as well as the Petrolia Farmers' Market, his advocacy for the youth of the community, his bus shuttle for the Canada and his lifelong support of Lambton County Developmental Services. .
Content of the article
Roger Mailloux was recognized for his contribution to the Rotary Club of Pétrolia, to the board of directors of the Pétrolia Community Fund, as a founding member of the Charlotte Eleanor Englehart Hospital Foundation, his major gift to the Cataract Clinic Pat Mailloux of Pétrolia and his work on the Board of Directors of the Central Lambton Family Health Team.
Ross Ellsworth was honored for his work with the Petrolia Trails Committee, the Community Services Advisory Committee, as a key volunteer in the technical set-up of city events, as a member of the Lambton Central Petrolia Optimist Club and his help considerable with Victoria Playhouse Petrolia and the Petrolia Farmers Market.
Mayor Loosley gave special recognition to the Special Operations Response Team (SORT), which provides thousands of volunteer hours each year to support the Petrolia and North Enniskillen Fire Department and area residents responding to various emergencies.
Each of the winners received a certificate framed by the mayor as well as a glass award with an image of the city's clock tower on the face, along with a bouquet of flowers.
"It is a pleasure for me to recognize these volunteers for their outstanding service to the town of Petrolia," said Loosley. "I would also like, once again, to express my gratitude for each of you, and the role you play in making our city a well-known community, and for giving so freely of your time and expertise. We thank you."