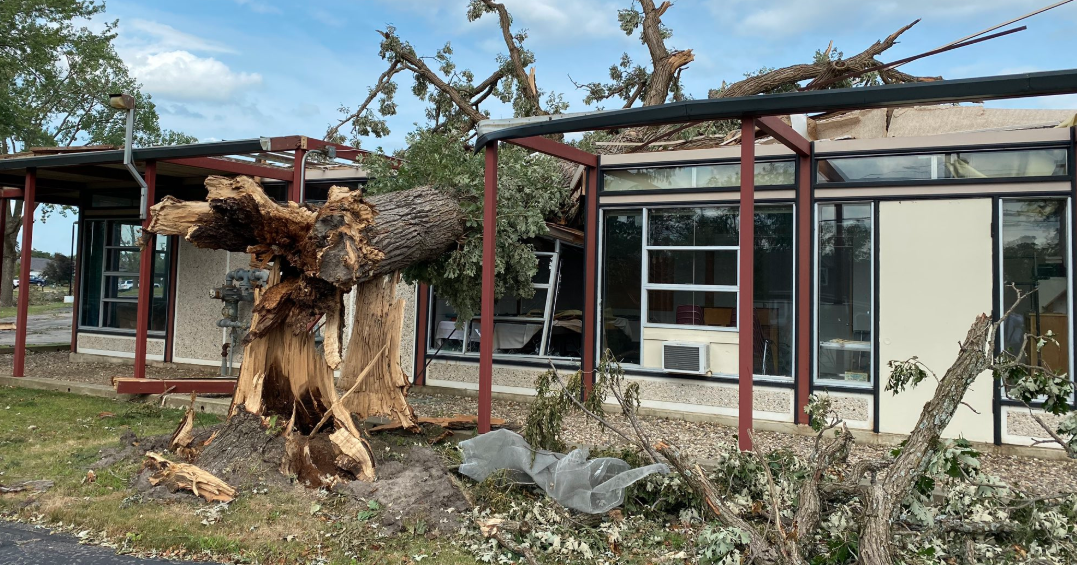 Marion plans a series of community events to mark Derecho's birthday | Cedars Rapids
MARION, Iowa (KWWL) – Three weeks from Tuesday will mark a week since the August 10, 2020 derecho changed the landscape of much of Iowa and the livelihoods of many Iowans.
The Town of Marion will be hosting a series of anniversary events to honor what has been lost and reflect on the recovery progress made over the past year.
"The derecho of 2020 will be engraved in our collective memory not only as the greatest natural disaster in the history of Marion, but also as one of its most beautiful moments", declared the mayor of Marion, Nicolas AbouAssaly. "In a time of great trial, we put aside our differences and did what it took to help our neighbors. We came together around a common goal and our shared humanity, and in turn, we experienced the true power of community.
Here is the program of events for August 10 in Marion:
Midday: A community lunch grilled by Marion Hy-Vee while supplies last and a canned food drive to benefit the churches at Marion Food Pantry in City Square Park, as well as a proclamation reading and the unveiling of a new carved tree by Carve-R- Way artist Clint Henik.
2 p.m .: A tree planting ceremony in Thomas Park and information on replanting efforts to date and future plans to restore Marion's tree canopy with Marion's Urban Forestry Division and Trees Forever.
3.30 p.m .: Dedication of an art installation inspired by derecho in the atrium of Marion Town Hall by local artist Cara Briggs Farmer.
4 pm-6pm: Future Focused: United through Recovery social event hosted by Marion Economic Development Corporation, Marion Chamber of Commerce and Uptown Marion and sponsored by Collins Community Credit Union to reflect on the anniversary of the derecho and take note of the forward momentum and development activity that continues in the community. Free participation, reservation required.
6 p.m. & 8 p.m .: Derecho Oral History Readers Theater presented by Marion Public Library and The Giving Tree Theater featuring actors reading a selection of oral histories conducted in the spring of 2021. Hear memories the day and days after from those who have a connection to Marion and wish to help the community heal. Limited places, free participation but prior reservations required.