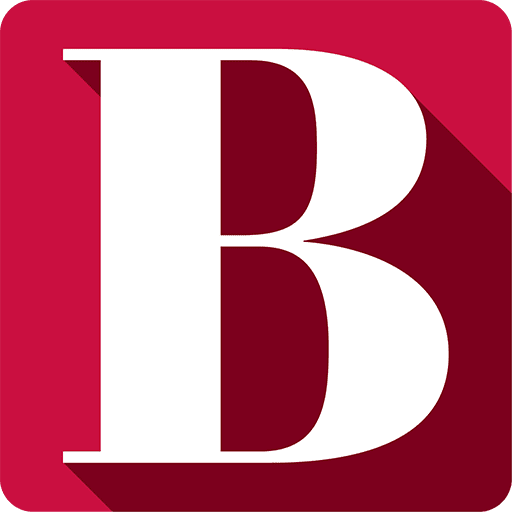 BPDA approves neighborhood projects – The Bay State Banner
As 2021 draws to a close, several large-scale economic development projects in Roxbury, Hyde Park, Dorchester and South Boston have been approved by the Boston Planning & Development Agency (BPDA) Board of Directors at its meeting. December 16. Approved alongside updates to existing projects increasing affordable housing in the city, most of the projects greenlighted this month are among strategic goals to revitalize multiple neighborhoods in Boston.
Roxbury
Nubian Ascens, at 2164 Washington St. in Roxbury, is a project led by developer Richard Taylor to transform the long neglected Blair Lot into a laboratory and office space, artist residences, parking garage, artists market and food court. A BPDA spokesperson said the project would be an "economic and cultural center in Roxbury".
The plan includes 15 homeownership units, 10 of which are limited income, and the developers have planned for hundreds of jobs in the available office, artist and restaurant spaces. Among other advantages, 25% of the site are open spaces dedicated to festivals, markets and / or shows, and the connection to the Ruggles MBTA station with a new pedestrian crossing.
The project is part of BPDA's PLAN: Place de Nubie, a set of strategic objectives for the region, and has been in preparation for two years. After receiving several requests for proposals, BPDA awarded the designation to Nubian Ascend Partners, LLC in December 2020. Nubian Ascend works in partnership with Nubian Square Development, LLC, Almiranta Development and Capital and Black Market Development.
"Throughout the process, the project has enjoyed strong community support and enthusiasm for the changes it will bring to what was once a wasteland," said Nick Carter, project manager of BPDA, at the December board meeting.
Melissa Mills, a resident of Roxbury, shared her excitement, saying: "A space where people come together not only to live, but to work and play is something that is so needed in a historic space like Nubian Square, so I am happy to lend my voice of support.
Councilor Julia Mejia also lent her support, calling the development "an incredible opportunity".
New Campus of the Benjamin Franklin Institute of Technology on Harrison Avenue. A technical college which is now located at 41 Berkeley Street in the South End, its current campus is over 100 years old and in need of costly repairs, and "is not being effectively laid out to meet current curriculum needs or to the future expansion of students, "according to a press release from the BPDA.
BFIT has been granted permission to demolish the currently vacant Harrison Supply Building in Nubian Square. They plan to construct a new three-story building on the site containing 20 indoor technical education laboratories, eight general classrooms, meeting and study rooms, a central student lounge, administrative and other offices, and support spaces.
"This is an important decision, not only for the institution but also for the city," said Ted Landsmark, BPDA board member.
South Boston
As part of the implementation of the PLAN by the BPDA: South Boston Dot Ave, construction on 323-365 Dorchester Avenue will create new office, life sciences, residential and commercial spaces in South Boston.
There will be four mixed-use buildings – two separate residential buildings and two separate commercial buildings. Residential buildings will contain a total of 310 new units, 17% of which will be low-income, and in retail and commercial spaces, the BPDA says "1,600 permanent jobs" will be created.
According to the agency, the project will also make the area more livable, with 50% of the area dedicated to open space or roads and improving pedestrian and cycling infrastructure. The City of Boston has dedicated 1.6 acres of the project site as public rights-of-way, and $ 3 million will be spent on updating and upgrading the Old Colony Avenue / Dorchester Street intersection.
Congressman Stephen Lynch came to the December meeting to express his support, saying, "This is really going to liven up and activate this whole area. "
Dorchester
In Dorchester, new housing has been approved for 22, main street – 15 residential units for sale, including two with limited income. The development includes bicycle storage and a repair station and is located close to MBTA stations and bus stops.
Hyde park
In Hyde Park, at 1318 River Street, a new four-storey building will replace an old auto repair garage. The plan includes 30 housing units, four of which are low income, as well as retail space.
The project also aims to improve the intersection of River Street and Business Street to make it safer for vehicles and pedestrians, with a proponent's contribution of more than $ 8,000 to the city's Bluebikes system and to improving sidewalks.
John Pulgini, counsel for the project, said at the December meeting: "We believe this will be a big improvement over what currently exists and will bring much needed foot traffic. "
Updates to approved projects
In addition to the new projects aimed at the development of the district, the BPDA board of directors approved four updates of previously approved projects:
• At 60 McGreevey Way in Mission Hill the board of directors has approved renovations to more than 500 mixed income units in the Boston Housing Authority's Mission Main development to "improve the quality of life for residents."
• At 10 Stoneley Road (35 Brookley Road) in the Jamaican Plain Council approved a move from market rate housing to 100% limited income housing, following the purchase of the site by the Jamaica Plain Neighborhood Development Corporation (JPNDC).
• At 125 Amory Street Phase III (127 Amory Street) in Jamaica Plain Council approved the conversion of all units to low income housing.
• At Plot 12 Air Rights, Back Bay the Board approved a project to convert part of the project's office space into laboratory / life science space.